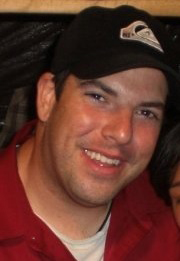 Attorney Profiles
Attorney Profiles – John F. McCarthy, Esq. works tirelessly for his clients to resolve employer/employee conflicts and disputes. Mr. McCarthy, a noted and respectected San Diego employee rights attorney, provides expert labor law counsel and employment advocacy. If you are new to employment law, it is helpful to understand that employment lawyers represent employees in lawsuits, arbitrations, mediation, or quiet behind-the-scenes negotiations involving wrongful termination, discrimination, harassment, retaliation, and wage disputes. 
John F. McCarthy is an experienced labor law attorney who provides free initial legal advice coupled with expert legal counsel concerning employement law matters such as: wage disputes, overtime pay, sexual harassment, sexual and racial discrimination, age discrimination, defamation, retaliation, whistleblower protection, family and medical leave, reasonable accommodation, employment contracts, and even how to save a job and avoid wrongful termination and all the fallout that might result for both employee and employer. 
Emplolyment Attorney John F. McCarthy, Esq. — MORE about John…

---
Employment Law Attorneys Get Better Results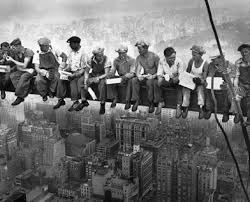 California employment law is constantly changing. Hiring an experienced San Diego labor law attorney can make all the the difference! Employement Attorney John F. McCarthy can make the difference between keeping your job, recovering compensation for lost time, back pay, overtime, commissions, missed rest breaks and meal breaks and so on.
Remember! Statistically, employment law attorneys get better results! You are for more likely to get BETTER OUTCOME — a better financial settlement — by working with an employment lawyer than attempting to go it alone as a victimized individual. Labor law attorney, John F. McCarthy will make every effort to get you best possible outcome possible and financially compensated for your losses.
Recoveries:
John has recovered millions on behalf of his clients.
Recent settlements:
$500,000- retaliation
$400,000- discrimination
$250,000- unpaid wages
Testimonials:
"John is extremely knowledgeable in all things labor law." A.V.
"John is very fair and honest." D.G.
"John is a RocknRolla!" J.G.
"John is the mother f—in' man!" J.M.

---
Contingency Fee Makes it Easy — (No Win – No Pay)
Employment attorneys often take on workplace cases for little or no money up front. They do this as very few employees are capable of funding a legal battle against an employer that often has deep pockets.
Using a contingency fee arrangement (no win – no pay) – enables the lone individual to take on the biggest private-sector or government employer. Labor law attorneys are eventually paid by court-ordered fees and usually by a "contingency fee" agreement which is a percentage of any recovery. If there is no recovery, then there are no contingency charges.
Experience Counts and the experienced and hard working team at the Law Offices of John F. McCarthy will put their experience to work for you!
Contact John F. McCarthy Today!
Free Case Evaluation

Get Started Now